Long Island Construction Law does not own this content. This content was created by Andrew M. Cuomo press room.
Governor Andrew M. Cuomo today delivered his 2021 State of the State address. The Governor's 2021 agenda – Reimagine | Rebuild | Renew – features a suite of initiatives to not only begin reopening New York as the state continues its work to defeat the COVID-19 virus, but also investing billions into infrastructure improvements to build a new New York. As part of these efforts, Governor Cuomo has put forth a number of proposals focused on transforming Manhattan's Midtown West neighborhood, including building a new Port Authority Bus Terminal, rebuilding the state's airports, and improving transportation infrastructure to create jobs, spur economic development and bring existing infrastructure into the 21st century.
Earlier this week, the Governor announced proposals to win the war against COVID-19, by addressing New York's short-term economic issues, ensure social and racial justice, and reopen the state while growing the green economy.
"I sit in the office and live in the home occupied at one time by FDR. Part of Roosevelt's genius was that he understood that it was not the buildings and programs themselves that actually turned around the economy, it was the people," Governor Cuomo said. "Building new projects enhances day-to-day life. Seeing progress lifts peoples' spirits. And building with bricks and mortar also builds public optimism and confidence."
Governor Cuomo continued, "History teaches us that when the private economy is lagging the public sector can spur activity. That when unemployment is high, the public sector can create jobs. That only the public sector can build the common economic platform for growth. Across the state, we're now building bigger and better, and laying the foundation for our future. Not even COVID stopped us. We used the period of reduced traffic to accelerate projects throughout the state. Altogether we are expanding our infrastructure plan to invest $306 billion in the future of New York. That's not just the largest infrastructure plan in New York history. It's the largest, most ambitious plan put forward by any state in the nation."
2021 REIMAGINE | REBUILD | RENEW HIGHLIGHTS
Midtown West Redevelopment in New York City: New York State has long led some of New York City's most successful and transformational macro-development projects, from Battery Park City to Roosevelt Island, to the transformation of Times Square. This year, the Governor has already announced the opening of the $1.6 billion Moynihan Train Hall, New York's most ambitious transportation and infrastructure upgrade in decades, and plans to extend the High Line to Moynihan Train Hall. In 2021, New York State will build on that progress to complete the buildout and connectivity of Midtown West with a bold transit-oriented development plan. The $51 billion plan will create 196,000 jobs, new outdoor spaces, affordable housing, improved public transit and pedestrian connections, and bring commercial and affordable housing opportunities to the burgeoning Manhattan neighborhood. The multi-faceted plan includes:
Replacing the Port Authority Bus Terminal: The Port Authority of New York and New Jersey will replace the outdated terminal with a new states. The project will not only reduce congestion on city streets and improve air quality but will transform mass transit to and from the West Side of Manhattan. Renderings of the future bus terminal are available here.

Developing the Empire Station Complex: With the completion of the Moynihan Train Hall, which opened to the public on January 1, 2021, the State will turn its attention to the existing Penn Station, just across the street. The State will start on a comprehensive $16 billion project to reconstruct the existing station and add track capacity. By acquiring property south of Penn Station, we can expand the complex to 40 percent more train capacity and at least eight additional underground tracks to cut down on delays and improve operations for the more than 600,000 passengers it serves daily. Renderings for the reconstruction of the existing station can be found here.
The signature transportation project will create nearly 60,000 direct jobs, and New York State stands ready to work with New Jersey Transit, Amtrak, and the federal government to share in this historic investment for the future of the region. The transformation of Penn Station also anticipates the Gateway Project, including two tunnels to bring more trains across the Hudson from the west and the renovation of the two existing tunnels, for a total of four train tunnels from New Jersey and beyond.
Affordable Housing and Community Restoration: With the new transportation complex as a cornerstone, the Midtown West development will also include new housing and commercial development opportunities in the area. In total, the area spanning from Broadway to the Hudson will include up to 14 buildings that will yield more than 20 million square feet of retail, commercial, and residential development and provide up to 1,400 much-needed units of affordable housing in a transit, job, and amenity-rich community.
New Waterfront Park at Pier 76: Located west of the Javits Center and 36th Street, the State will transform Pier 76 from an NYPD car tow pound to a 5.6-acre expansion of Hudson River Park. In the short term, it can become a magnificent public space that allows visitor access to the waterfront while the Hudson River Park Trust develops plans for the Pier's long-term future. Renderings of Pier 76 are available here.
Javits Center Expansion: The 1.2 million-square-foot, $1.5 billion expansion of the Jacob K. Javits Center will be completed in 2021, increasing capacity of the nation's busiest convention center by 50 percent. The expansion will include a rooftop pavilion and outdoor terrace for 1,500 people; a one-acre rooftop farm; a 54,000-square foot special event space with Hudson River views; 90,000 square feet of new exhibition space that will create 500,000 square feet of contiguous exhibition space; and a truck marshaling facility to reduce congestion and pollution.
Modernizing New York Airports:
Continue to build the new LaGuardia Airport: New York will continue the historic $8 billion transformation of LaGuardia Airport. Upon receipt of a positive record of decision from the federal government, New York State will continue work on the $2 billion AirTrain LaGuardia. In addition, the vast majority of the roadway network will be completed this year and marks significant progress on Delta's new state-of-the-art terminal and concourses on the east side of the airport. When complete, the new LaGuardia will be the first new major airport built in the United States since 1995. The new LaGuardia will serve more than 30 million passengers per year and will have created 14,000 jobs.
Continue the transformation of JFK Airport: New York State will continue the $13 billion plan to transform John F. Kennedy International Airport into a modern airport built for the 21st century. When complete, the brand new JFK will safely and efficiently serve more than 75 million passengers per year. The project is also slated to create nearly 30,000 jobs. As part of the JFK Airport transformation, the State is modernizing the Kew Gardens Interchange, which serves more than 200,000 vehicles daily. The final phase of this $700 million project will be complete in 2022.
Upstate Airport Economic Development and Revitalization: Building on a $200 million investment through the Upstate Airport Economic Development and Revitalization Competition, the Governor will commit an additional $100 million in round two funding for continued renewal and modernization. Funding will include enhanced securityscreening, expanded and rehabilitated terminals, stateofthe-art boarding concourses and concession areas, and innovations in contactless technology.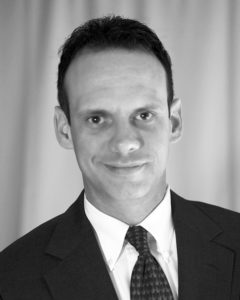 John Caravella Esq., is a construction attorney and formerly practicing project architect at The Law Office of John Caravella, P.C., representing architects, engineers, contractors, subcontractors, and owners in all phases of contract preparation, litigation, and arbitration across New York and Florida. He also serves as an arbitrator to the American Arbitration Association Construction Industry Panel. Mr. Caravella can be reached by email: John@LIConstructionLaw.com or (631) 608-1346.
The information provided on this website does not, and is not intended to, constitute legal advice; instead, all information, content, and materials available on this site are for general informational purposes only.  Readers of this website should contact their attorney to obtain advice with respect to any particular legal matter.  No reader, user, or browser of this site should act or refrain from acting on the basis of information on this site without first seeking legal advice from counsel in the relevant jurisdiction.  Only your individual attorney can provide assurances that the information contained herein – and your interpretation of it – is applicable or appropriate to your particular situation.  Use of, and access to, this website or any of the links or resources contained within the site do not create an attorney-client relationship between the reader, user, or browser and website authors, contributors, contributing law firms, or committee members and their respective employers.
Long Island Construction Law does not own this content. This content was created by Andrew M. Cuomo press room.