Long Island Construction Law does not own this content. This article was written by David Winzelberg  and was published to the Long Island Business News on October 2nd, 2020.
James Cahill, president of the New York State Building & Construction Trades Council, and 10 other union officials were indicted Thursday for taking bribes from employers in an alleged protection racket.
The defendants, all current and former union officials with Steamfitters Local 638, where Cahill began his career, and Plumbers and PipeFitters Local 200, allegedly took more than $100,000 in bribes since Oct. 2018 in return for helping employers who hired nonunion workers, according to the indictment filed in Manhattan Federal District Court by the U.S. Attorney's office for the Southern District.
Indicted along with Cahill were Christopher Kraft, Patrick Hill, Matthew Norton, William Brian Wangerman, Kevin McCarron, Jeremy "Max" Sheeran, Andrew McKeon and Robert Egan, who were charged with racketeering, fraud, and bribery offenses. Two others, Scott Roche and Arthur Gipson were charged with fraud and bribery offenses.
Nine defendants charged with one count of racketeering and one count of fraud, face a maximum of 20 years in prison for each count. The other two face up to 20 years in prison for fraud. All 11 defendants were also charged with conspiracy to violate the Taft-Hartley Act, which has a maximum penalty of five years in prison.
Attorneys for the defendants could not be reached for comment, however,
Cahill pleaded not guilty, and one of his lawyers, Sanford Talkin, said his client denies the allegations, according to The New York Times.
The alleged crimes took place throughout the New York metropolitan area, including on Long Island. Some of the cash bribes were allegedly paid to defendants at restaurants in Long Beach, Melville, Commack, Rockville Centre, Queens, Westchester and Rockland counties, according to the indictment.
In one conversation between defendant Norton and an individual identified as "Employer 1," the defendant is quoted as saying: "Business is business…The real world is the real world and there's…always wiggle room as long as everyone…understands each other, and everyone's taken care of," according to the indictment.

Suffolk County District Attorney Timothy Sini called the actions of the defendants a betrayal of the unions and their members.
"As alleged in today's indictment, these union officials, who purported to be the ones looking out for workers and their rights, were in fact engaged in an enterprise of corruption at the expense of the hardworking men and women they claimed to represent," Sini said in a written statement.
Ilan Graff, chief counsel to the acting U.S. Attorney in the SDNY, said the defendants used their positions to line their own pockets.
"They did so at the expense of the unions and their members by accepting bribes to favor non-union employers and corruptly influence the construction trade," Graff said in the statement. "Today's indictment reflects our commitment to rooting out corruption and bringing to justice those who abuse positions of power out of personal greed."
Cahill, whose organization represents about 200,000 construction workers, has been a major figure in state politics, serving on a coronavirus advisory panel for Gov. Andrew Cuomo and negotiating with the state on several large public works projects, including the ongoing renovations at LaGuardia Airport and the recently completed Mario M. Cuomo Bridge.
The Building Trades Council and the Steamfitters Union have also been some of the biggest contributors to the campaigns of elected officials throughout the state.
The investigation into the alleged racketeering scheme, conducted jointly by SDNY and the Suffolk County District Attorney's office is ongoing.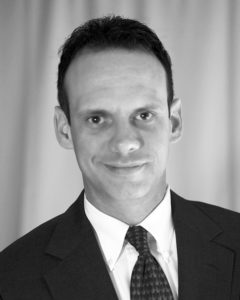 John Caravella Esq., is a construction attorney and formerly practicing project architect at The Law Office of John Caravella, P.C., representing architects, engineers, contractors, subcontractors, and owners in all phases of contract preparation, litigation, and arbitration across New York and Florida. He also serves as an arbitrator to the American Arbitration Association Construction Industry Panel. Mr. Caravella can be reached by email: John@LIConstructionLaw.com or (631) 608-1346.
The information provided on this website does not, and is not intended to, constitute legal advice; instead, all information, content, and materials available on this site are for general informational purposes only.  Readers of this website should contact their attorney to obtain advice with respect to any particular legal matter.  No reader, user, or browser of this site should act or refrain from acting on the basis of information on this site without first seeking legal advice from counsel in the relevant jurisdiction.  Only your individual attorney can provide assurances that the information contained herein – and your interpretation of it – is applicable or appropriate to your particular situation.  Use of, and access to, this website or any of the links or resources contained within the site do not create an attorney-client relationship between the reader, user, or browser and website authors, contributors, contributing law firms, or committee members and their respective employers.
Long Island Construction Law does not own this content. This article was written by David Winzelberg  and was published to the Long Island Business News on October 2nd, 2020.