Long Island Construction Law did not create this content. This article was written by David Winzelberg, and was published to the Long Island Business News on April 25th, 2019. 
The number of New York-area construction starts rose last month, rebounding after three straight months of declines.
There were about $3.9 billion in construction starts in the New York area last month, 40 percent more than the $2.79 billion in construction starts recorded in March 2018, according to the latest report from Dodge Data & Analytics.
Nonresidential construction was the big winner last month. There was more than $2.39 billion in nonresidential building starts last month, up 72 percent from the $1.39 billion in nonresidential starts recorded in March 2018.

Residential starts also increased. There was $1.5 billion in residential building starts last month, a gain of 8 percent from the $1.39 billion in starts a year ago.
So far this year, total building starts are down 6 percent year-over-year, falling from $9.84 billion in the first three months of 2018 to $9.25 billion in the first three months of 2019.
Nonresidential construction covers office, retail, hotels, warehouses, manufacturing, schools, healthcare, religious, government, recreational, and other buildings. Nonresidential construction also includes streets and highways, bridges, dams and reservoirs, river and harbor developments, sewage and water supply systems, missile and space facilities, power utilities and communication systems.
Single-family and multifamily housing are considered residential buildings.
The Dodge report covers New York City, northern New Jersey, Hudson, Putnam, Rockland, Nassau, Suffolk, and Westchester counties and parts of Pennsylvania.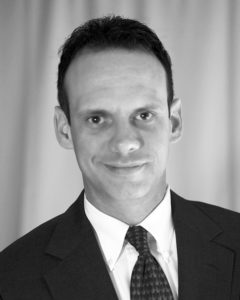 John Caravella Esq., is a construction attorney and formerly practicing project architect at The Law Office of John Caravella, P.C., representing architects, engineers, contractors, subcontractors, and owners in all phases of contract preparation, litigation, and arbitration across New York and Florida. He also serves as an arbitrator to the American Arbitration Association Construction Industry Panel. Mr. Caravella can be reached by email: John@LIConstructionLaw.com or (631) 608-1346.
The information provided on this website does not, and is not intended to, constitute legal advice; instead, all information, content, and materials available on this site are for general informational purposes only.  Readers of this website should contact their attorney to obtain advice with respect to any particular legal matter.  No reader, user, or browser of this site should act or refrain from acting on the basis of information on this site without first seeking legal advice from counsel in the relevant jurisdiction.  Only your individual attorney can provide assurances that the information contained herein – and your interpretation of it – is applicable or appropriate to your particular situation.  Use of, and access to, this website or any of the links or resources contained within the site do not create an attorney-client relationship between the reader, user, or browser and website authors, contributors, contributing law firms, or committee members and their respective employers.
David Winzelberg covers real estate, development, land use, retailing, franchising and white-collar crime for Long Island Business News.
An award-winning journalist who spent 20 years writing about Long Island for The New York Times, David's work has also appeared in The Atlantic magazine, Forbes.com and has been featured on CNBC's "American Greed." A former adjunct professor of journalism and former editor of a weekly community newspaper, David is a frequent panelist and moderator at area business events.
He can reached via email at dwinzelberg@libn.com or at (631) 913-4247.
Follow him on Twitter @DavidWinzelberg.