Long Island Construction Law does not own this content. This content was created by the Pix11 Web Team, and was published to Pix11 on Jan 14, 2021.
ALBANY, N.Y. — Gov. Andrew Cuomo delivered his fourth 2021 State of the State address Thursday. The governor detailed new construction and redevelopment projects that will spur New York's economy amid the coronavirus pandemic. Watch the State of the State below or click here. The announcements come one day after Cuomo outlined his plan to transition the Empire State to a green, renewable energy system.
On Tuesday, he announced a new statewide public-private partnership to revive the arts amid the challenges of the pandemic as well as a proposal to offer $15 high-speed broadband service to all low-income households.
The proposals and projects are part of Cuomo's seven-point plan to reopen New York and revitalize its economy in a post-COVID world.
Excerpts and highlights from Gov. Cuomo's fourth State of the State speech:
Building new projects and enhancing day-to-day life also increases people's spirits.
"The New Deal not only built buildings, it built confidence," Gov. Cuomo said.
Construction and redevelopment
We used the period of reduced traffic during the pandemic to further accelerate projects through the state.
In the last 10 months: Opened new terminals at LaGuardia Airport, completed the new Buffalo Exchange Street train station, completed RFK Bridge extension, removed Robert Moses Parkway to access Niagara River gorge, completed 750-mile Empire State Trail, completed transformation of State Fair Grounds in Syracuse, Cashless tolling across NYS Thruway.
We have created the largest state infrastructure program in the nation.
Downstate: Priority is to increase mass transit capacity, confidence and comfort
Moynihan Train Hall
$1.6 billion project completed and opened
Now we will expand our vision with a new Manhattan – West Side development project to create new transit hub, extending over 140 acres.
It will be a transit-oriented development
Reimagining and rebuilding Penn Station

Designed to handle 250K passengers per day. It served 650K passengers a day in 2019.
With the Moynihan Train Hall opened, we can redirect passengers and transform Penn Station into a world-class transportation facility.
Track capacity: There are currently 21 tracks. We can add an additional eight tracks with an extension south of Penn Station.
Empire Station Complex

Ambitious mass transit project in the U.S.
Redevelopment will span east to Broadway and west to the Hudson.
Expanding Javits Center with a 50% increase (1.2 million-square foot expansion) making it a national leader in attracting conventions
14 building sites will yield retail and commercial development (plan to use for affordable housing)
Expand The High Line

Port Authority Bus Complex

Completely redevelop terminal, adding space for commercial development improving commuting experience
Remove bus traffic and pollution
Rochester

Expand BlueCross Arena
Total overhaul of I-390/I-490 interchange with new flyover and noise reduction
Central New York

Transforming obsolete I-81 viaduct into a modern transportation corridor.
Long Island

Construction on Bay Park outflow system, ending of dumping and pollution into western bays
Airports

Rebuilding airports all across NY
Complete construction of LaGuardia Airport next year and continue renovations on JFK Airport
MTA

Upgrades and renovations
New trains and buses
Extend Second Avenue train station from 96th Street to 125th Street
More ADA-accessible stations
LIRR – Third track expansion to be completed in 2022, including 50 projects and additional parking.
More access ramps for Hunts Point Market
Complete Belmont Arena

Establishing new home for Islanders in 2022 season
COVID-19

We saw New Yorkers come together in 2020.
The change is strong. It will unite, it will forge community, it will combine our strength.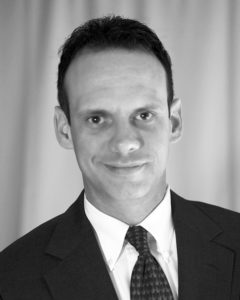 John Caravella Esq., is a construction attorney and formerly practicing project architect at The Law Office of John Caravella, P.C., representing architects, engineers, contractors, subcontractors, and owners in all phases of contract preparation, litigation, and arbitration across New York and Florida. He also serves as an arbitrator to the American Arbitration Association Construction Industry Panel. Mr. Caravella can be reached by email: John@LIConstructionLaw.com or (631) 608-1346.
The information provided on this website does not, and is not intended to, constitute legal advice; instead, all information, content, and materials available on this site are for general informational purposes only.  Readers of this website should contact their attorney to obtain advice with respect to any particular legal matter.  No reader, user, or browser of this site should act or refrain from acting on the basis of information on this site without first seeking legal advice from counsel in the relevant jurisdiction.  Only your individual attorney can provide assurances that the information contained herein – and your interpretation of it – is applicable or appropriate to your particular situation.  Use of, and access to, this website or any of the links or resources contained within the site do not create an attorney-client relationship between the reader, user, or browser and website authors, contributors, contributing law firms, or committee members and their respective employers.