Long Island Construction Law does not own this content. This content was created by David Winzelberg and was published to the Long Island Business News on Jan 14, 2021.
H&L Contracting of Bay Shore has been awarded a $30.7 million contract for a restoration project at the Montauk Point Lighthouse. The contract from the U.S. Army Corps of Engineers is for a two-year project to safeguard the landmark from shoreline erosion and is expected to start this spring, according to a statement from Gov. Andrew Cuomo's office.
Commissioned by George Washington and constructed in 1796, the lighthouse was built about 300 feet from the receding edge of a bluff, but today it is less than 100 feet from the edge.
The project aims to create a new 840-foot stone revetment and add 15-ton armor stone to protect it from further erosion.

Costs will be shared by the project's sponsors with the state's Department of Environmental Conservation committing $15.4 million in NY Works funding as the project's non-federal sponsor. The local sponsor, the Montauk Historical Society, will maintain the site after construction is complete.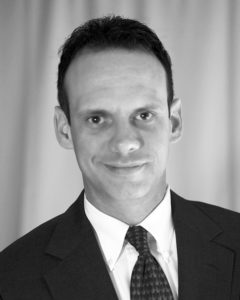 John Caravella Esq., is a construction attorney and formerly practicing project architect at The Law Office of John Caravella, P.C., representing architects, engineers, contractors, subcontractors, and owners in all phases of contract preparation, litigation, and arbitration across New York and Florida. He also serves as an arbitrator to the American Arbitration Association Construction Industry Panel. Mr. Caravella can be reached by email: John@LIConstructionLaw.com or (631) 608-1346.
The information provided on this website does not, and is not intended to, constitute legal advice; instead, all information, content, and materials available on this site are for general informational purposes only.  Readers of this website should contact their attorney to obtain advice with respect to any particular legal matter.  No reader, user, or browser of this site should act or refrain from acting on the basis of information on this site without first seeking legal advice from counsel in the relevant jurisdiction.  Only your individual attorney can provide assurances that the information contained herein – and your interpretation of it – is applicable or appropriate to your particular situation.  Use of, and access to, this website or any of the links or resources contained within the site do not create an attorney-client relationship between the reader, user, or browser and website authors, contributors, contributing law firms, or committee members and their respective employers.
David Winzelberg covers real estate, development, land use, retailing, franchising and white-collar crime for Long Island Business News.
An award-winning journalist who spent 20 years writing about Long Island for The New York Times, David's work has also appeared in The Atlantic magazine, Forbes.com and has been featured on CNBC's "American Greed." A former adjunct professor of journalism and former editor of a weekly community newspaper, David is a frequent panelist and moderator at area business events.
He can reached via email at dwinzelberg@libn.com or at (631) 913-4247.
Follow him on Twitter @DavidWinzelberg.