Long Island Construction Law does not own this content. This content was written by David Winzelberg and was published to the Long Island Business News on October 22nd, 2020. Image by Sébastien Thibault.
Rochester-based Conifer Realty, one of the most prolific developers of affordable housing on Long Island, has closed on its equity stake sale to Belveron Partners. Terms of the deal were not disclosed, however, the San Francisco-based Belveron acquired a controlling interest in Conifer, which includes 15,340 housing units in 194 communities located in New York, New Jersey, Pennsylvania and Maryland. The deal also included 12 new construction projects in various stages of development.
Sandra Gorie, Conifer's vice president of marketing and communications, said the deal will help build Conifer's future.
"The one thing that has been missing for Conifer's exponential growth is patient, educated capital," Gorie said. "This is what Belveron's investment brings to the table. This investment partnership is not simply investing in a singular transaction, but an investment in an entire organization."
Gorie stressed there are no plans to change Conifer or its business model.  "You will see a stronger company, stronger investments in our growth, our culture and provide us with the continuity for our business to have a positive impact on the communities we serve well into the future," she said.
The equity deal required support from dozens of federal, state and local agencies, plus 70 general, limited and nonprofit partners, including the Community Development Corporation of Long Island, which has partnered with Conifer on most of its affordable developments here.
"We've had a 20-year relationship with Conifer," said Gwen O'Shea, president and CEO of CDCLI. "We're confident that will continue with the new partnership."
Among the Long Island properties in Conifer's portfolio are the Belmont Villas senior apartments in West Babylon; Cathedral Place in Westbury; Conifer Village at Patchogue senior apartments; Pinehurst in East Patchogue; Copiague Commons in Copiague; Peconic Crossing in Riverhead; Twin Oaks Apartments in Hempstead; Vineyard View in Greenport; and Wincoram Commons in Coram.
Belveron and its affiliated firms own more than 30,000 units of affordable rental housing in more than 300 properties across 32 states.
The deal, which was in the works for about two years, closed last week and was orchestrated by M&T Bank.

"We've had a three-decades relationship with Conifer and we've worked with the company's shareholders before," said Rob White, managing director and head of M&A for M&T Bank, who added that Conifer's desire for an equity stake investment was prompted by a "generational transition" in leadership that many development firms go through.
After 13 years of leading Conifer, Tim Fournier stepped back from day-to-day operations at the beginning of the year and handed the reins to new company president Joan Hoover.
"We didn't look to sell the company, because we were looking for a capital partner," White said. "We had a handful of interested parties. This is a unique transaction since Belveron is involved in both development and private equity."
Steve Epping, senior vice president and head of Rochester commercial banking at M&T Bank said the Belveron/Conifer deal has great synergy.
"M&T is very active in working with developers of affordable housing," Epping said. "We've had a 35-year relationship with Conifer and our relationship with Belveron is just starting."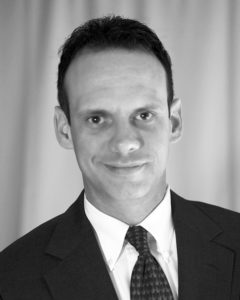 John Caravella Esq., is a construction attorney and formerly practicing project architect at The Law Office of John Caravella, P.C., representing architects, engineers, contractors, subcontractors, and owners in all phases of contract preparation, litigation, and arbitration across New York and Florida. He also serves as an arbitrator to the American Arbitration Association Construction Industry Panel. Mr. Caravella can be reached by email: John@LIConstructionLaw.com or (631) 608-1346.
The information provided on this website does not, and is not intended to, constitute legal advice; instead, all information, content, and materials available on this site are for general informational purposes only.  Readers of this website should contact their attorney to obtain advice with respect to any particular legal matter.  No reader, user, or browser of this site should act or refrain from acting on the basis of information on this site without first seeking legal advice from counsel in the relevant jurisdiction.  Only your individual attorney can provide assurances that the information contained herein – and your interpretation of it – is applicable or appropriate to your particular situation.  Use of, and access to, this website or any of the links or resources contained within the site do not create an attorney-client relationship between the reader, user, or browser and website authors, contributors, contributing law firms, or committee members and their respective employers.
Long Island Construction Law does not own this content. This content was written by David Winzelberg and was published to the Long Island Business News on October 22nd, 2020. Image by Sébastien Thibault.