Time and time again, homeowners hire fraudulent contractors without knowing so. There are many instances where the homeowner will hire a contractor without really knowing what they're all about. Usually out of excitement, or desperation to complete unfinished work, homeowners will too often hire their contractor based off an estimate, without digging deeper as to the insurance status or legitimacy of the contractor's business. With that said, what are the top 3 things every homeowner needs to verify before hiring a contractor and signing the contract?
Homeowners typically hire contractors without fulling knowing who they are and what they're about. The meaning of this is, most homeowners hire contractors without knowing if they have the proper licenses needed to perform work. The DCA, or, Department of Consumer Affairs, is a licensing authority of the county you live in that allows you to search and obtain the licenses of your contractor. Usually, there are even reviews on DCA websites, that help you determine if the contractor you are favoring is worth doing business with. It is extremely important to check if your contractor is licensed. Without proper licensing, the questioning contractor probably does not have liability insurance, which can cause major issues down the road. For residence of New York, please view the following link to find your local DCA office.
Next, you should always ask for your Contractor's Liability Insurance Certificate and proof of Workers Compensation Coverage. This is used to protect homeowners from any injuries that may occur during construction. For those that are unaware, General Contractor Liability can cover multiple circumstances such as property damage, injuries, problems with the construction and more. For now, let's reverse the situation a bit, let's say you're a commercial owner and a contractor falls of a latter and injures himself on your property, the commercial owner would be responsible in presenting the general liability insurance, which would cover the contractors injuries, or the commercial owner would be forced to pay out of pocked for the injuries, would be penalized for not having proper insurance, and could potentially need to protect himself from suit.

When it comes to trust and word of mouth, review websites such as Yelp, Google and Angie's List are great no cost services where you can connect with others who have worked with your contractor in the past, and what they've thought of his/her services. You can learn a lot from review websites on your contractor before you even contact them. Searching for reviews before signing an agreement can save you time and money in the future, especially if there is anything unethical about the contractor you hired.
As you can see, before hiring a contractor, there are important steps to be made that can protect you, your property and your finances. Time and time again, homeowners often hire contractors immediately without researching the contractor, the business and their licenses. If you have a current obstacle you are experiencing with your contractor, it is recommended that you contact a Long Island Construction Attorney with any problems you come across.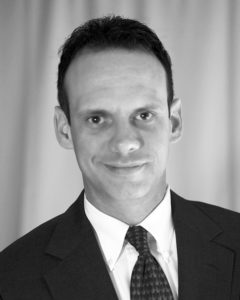 The author, John Caravella Esq., is a construction attorney and formerly practicing project architect at The Law Office of John Caravella, P.C., representing architects, engineers, contractors, subcontractors, and owners in all phases of contract preparation, litigation, and arbitration across New York and Florida. He also serves as an arbitrator to the American Arbitration Association Construction Industry Panel. Mr. Caravella can be reached by email: John@LIConstructionLaw.com or (631) 608-1346.
This is a general information article and should not be construed as legal advice or a legal opinion. The content above has been edited for conciseness and additional relevant points are omitted for space constraints. Readers are encouraged to seek counsel from a construction lawyer who has experience with Long Island construction law for advice on a particular circumstance.